Find the Top Boat Auctions Sources in 2020!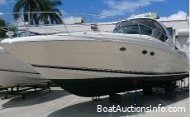 Boat Auctions Info. puts you in front of the top boat auction houses within the U.S where you can find a steeply discounted used boat. And now a days auction houses don't just liquidate cheap boats but jetskis, pwc's, and marine equipment as well...
This year auction houses are delivering substantial discounts...on a wide range of used to newer vessels including bass boats, pontoons, cruisers, cuddys, yachts, sail boats, etc.
Looking back, way back at that 2012-15 season we witnessed quiet a number of repossessed boats that were (and even today) liquidated by banks, credit unions, and dealer short sales. We are seeing quiet a number of surprising price concessions by lenders. Some are sold for a fraction of their book value and these are late model vessels (bass boats, fishing boats, pontoons, yachts, ski boats, etc.) all with minimal hours.
According to the 'heavy hitting' auction companies, Repo sales discounts range between 20-30% of book value.
In 2020 lenders re-market their marine collateral on local and online auction sources. They will use local or regional liquidation houses to sell off "non performing assets" in an effort to move toxic debt off their books. Due to the current surge of repossessed inventory lenders are forced to 'let go' often for whatever they can get.


"2020 has potential to be a boat buyers market.. thus a good time to buy a bank repossessed boat."
If you're looking we'll help you get pointed in the right direction...

The links posted on this site have been reviewed, hand picked, and will present you a valid opportunity towards finding a deeply discounted boat. Whether it be a boat auction in Florida, Maryland, California or a salvage or even an insurance boat auction, you can get a head start here.
By using the navigation bars on the left you have FREE access to finding repo boat auctions, government auctions, as well as damaged or salvage boats for sale.
There are a lot of hyped up "yacht auction" headlines and links atop the search engines that simply under deliver.
In a lot of cases there's more hype than content. They're either a "dead link" or some marketing ploy that lures you into visiting an non-relevant website. There's a lot of Government Auction sites that just under deliver when it comes to marine auctions so be careful. I've weeded out all those so I'm pretty confident that...
We only post relevant boat auction links and information
I've tried to trim off the fat and bones leaving you a full plate of lean meat. Everything from the BIG "Heavy Hitter" auction sites like Ebay to those little, unknown online auction sites that most don't even know exist.
As it turns out, I've found that the little auction sites and sources, online and off, are where the steals are. Most don't get ranked high in the search engines or get enough publicity to attract a lot of bidders.
"Local auctions often go unnoticed so bids are often scarce... it's not unlikely to find yourself the lone bidder in some cases."
-- Boat Auctions Direct
From my own experience the most challenging aspect of locating cheap boats for sale whether it be through salvage auctions, government auctions, or bank boat repo's is actually knowing where to look...we have credible resources that no longer make that an issue.
Ideally you need to find around 25-30 auction sites and off line sources that allow you to preview their listings or better yet alert you of new inventory via email or rss feed.
You'll also find "irregular auctions" listed here as well. These are auctions that have suddenly been arranged by either auction houses, lending institutions, government organizations, or dealers in order to quickly liquidate surplus inventory.


People who will benefit the most at auctions are those who regularly get inventory updates.
Having experience in auction arena myself I can't stress this enough. The more auctions you're exposed too, the more references you'll gain so you don't end up paying too much for a boat.
Your commitment to being patient and persistent during this process will lead you to the best odds of finding the best boat for your money. You can pay much less if you take your time. The waterways overflow with boat owners who paid too much for a boat that's too big because they paid too fast.
By taking the time necessary up front of regularly visiting various boat auction sites you'll more likely see a return on the investment of both time and money.
To get started use the left navigation bar to locate anything from Florida boat auctions to salvaged boats in California. They represent the different different types of boat auctions that are available both online and off. You will not find a more comprehensive or focused resource of auctioned boat listings than what's listed below.
Please drop us an email if you would like to add a RELEVANT link or would like to suggest one.
Video reveals Bank Repo Boats being hauled away to the local boat auction house. Here's how you can benefit...
A list of discounted repo boats auction sales via. banks, auctions, brokers, and dealers
Resource to salvage boats for sale at state and local boat auctions
Can't find salvaged boats? We offer a free resource of boat salvage auctions sale from Florida to California
What I'll always do before buying any Marine Repo...
Top repossessed boats resources and are no surprise due to the value they can offer.
Probably the Best Link to finding Florida Bank Repo Assets including Boats, Cars, Trucks, ATV's, Equipment, etc..
The latest and most relevant boat auction site addition...
US Government boat auctions resource providing quick online links to government boat auctions
Find salvaged boats at boat insurance sales auctions
Find deep, discounted boats for sale in the Used Boat Classifieds section
Get quick access to used salvage boat parts and used boat parts and equipment
2016 resources for cheap boats for sale across the U.S.
If you have boats auction information you would like to offer please contact us
Repo Auctions: Where to take advantage of banks bad debt in 2016.
Don't miss the yacht auctions sales opportunites this year. Bank repos have led to discounted yachts for sale...
Discount Boats Resource That Dealers Use...(and you can too)
Seized boats and bank repos are creating quiet a stir this year. Some recent auction sales will allow the numbers will speak for themselves.
The following Auction Scam sites have been reported by consumers within ripoff report sites
BoatAuctionsInfo.com Privacy Policy and Personal Information Disclosure Statement.
Looking for Florida boat Auctions in North or South Florida? You can use these top 5 Florida 'honey holes' to find bank repo boats.
Repo boat auctions are increasingly becoming a ripe resource for bargain boat buyers. Here's what you need to know...
Get the truth behind Boat Auctions Direct. A repo boat auction site that aggregates bank repos for bargain boat shoppers...